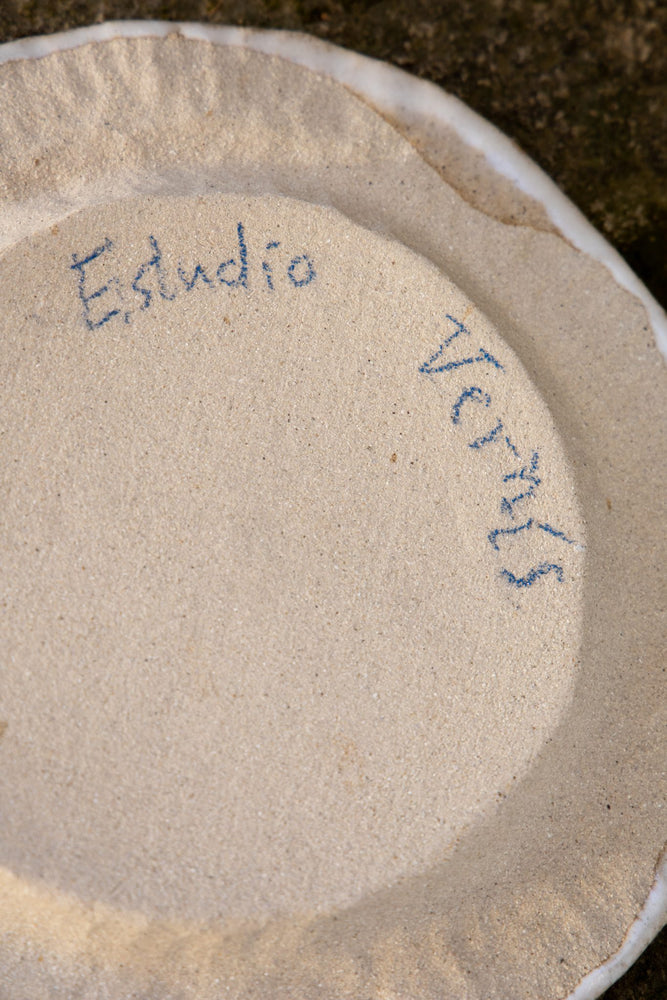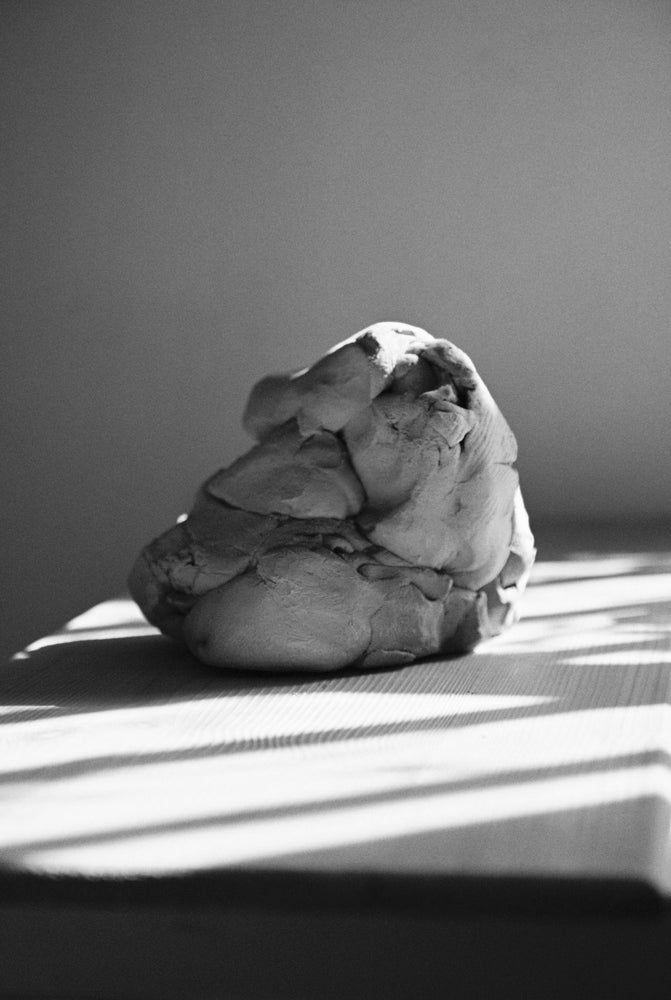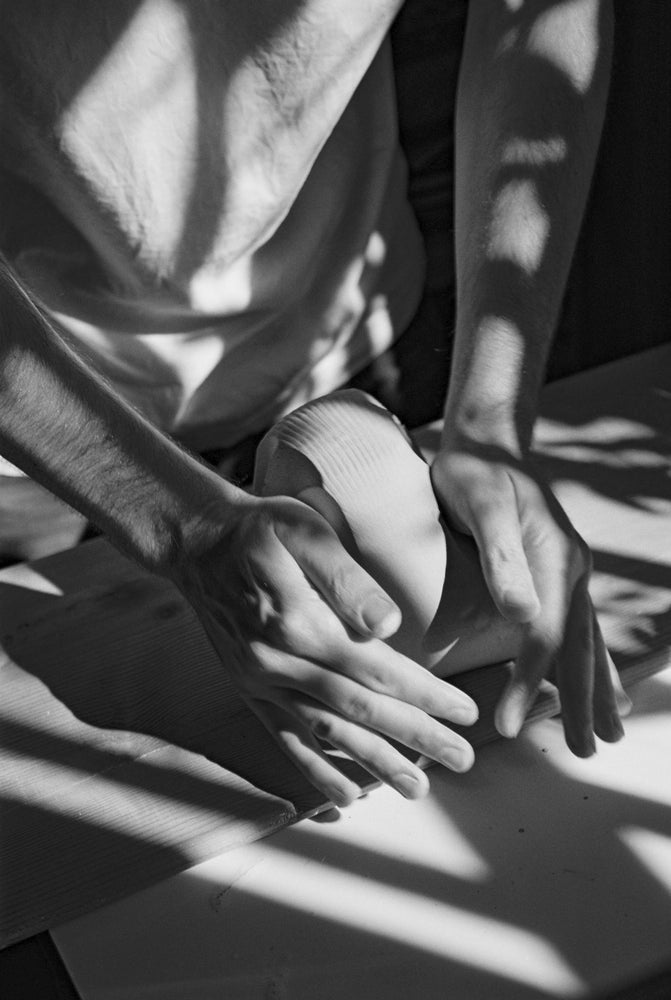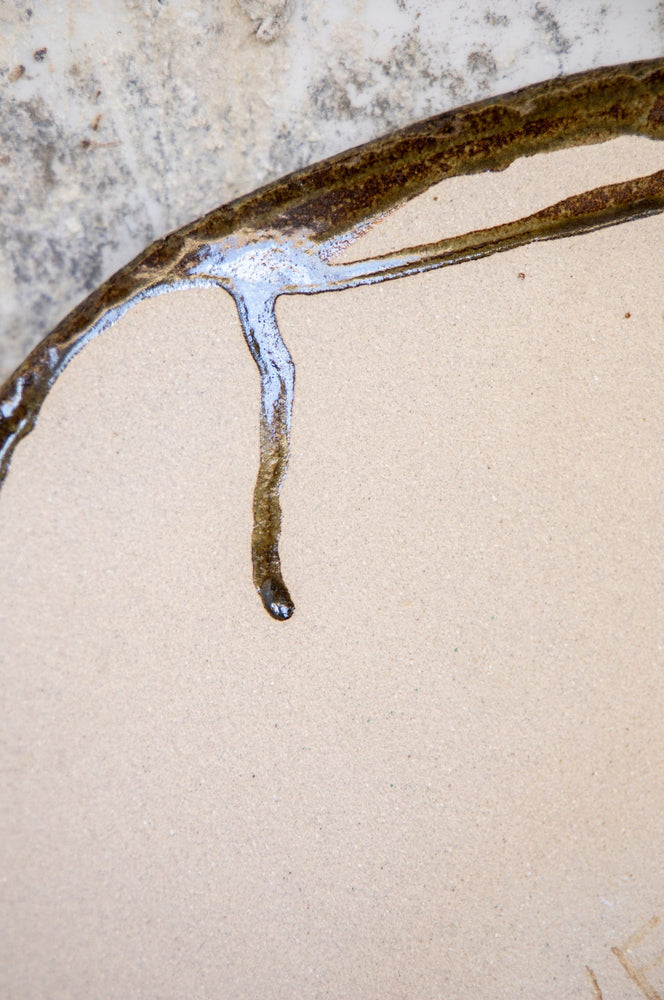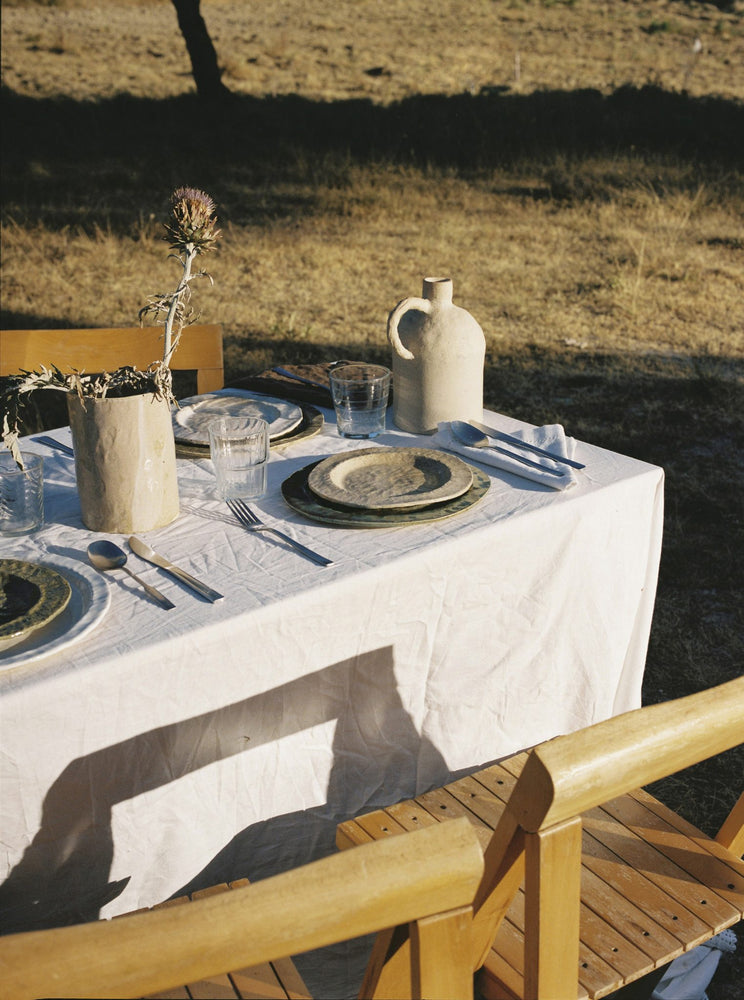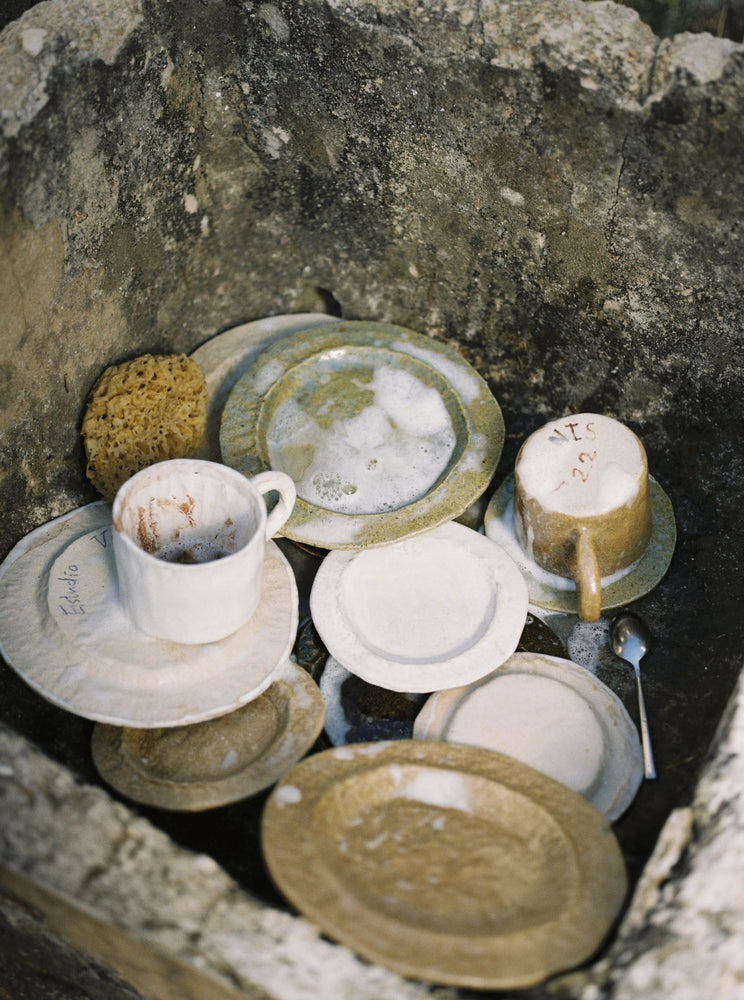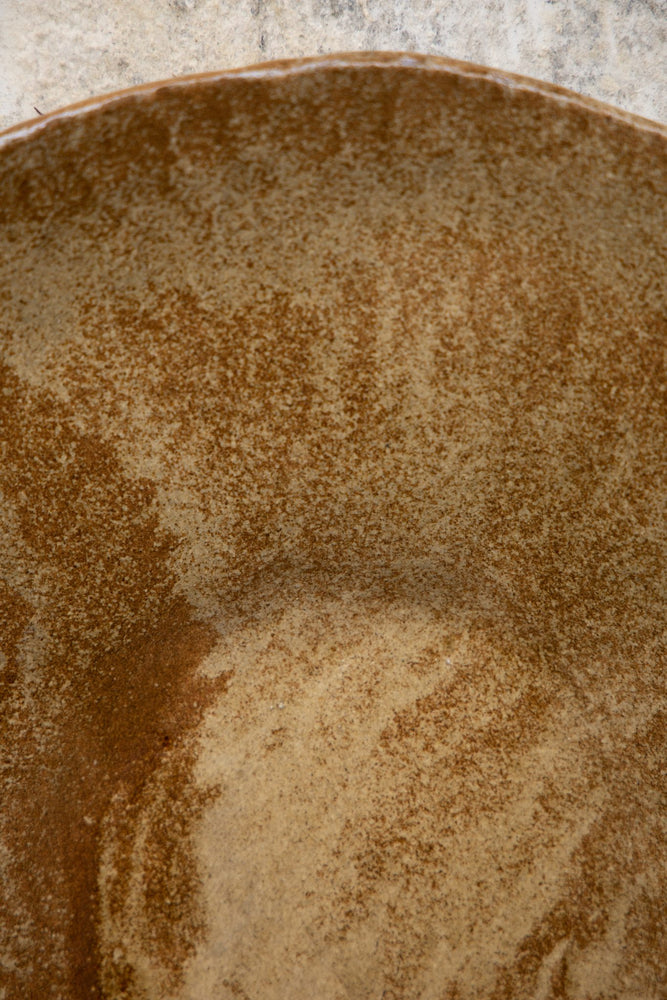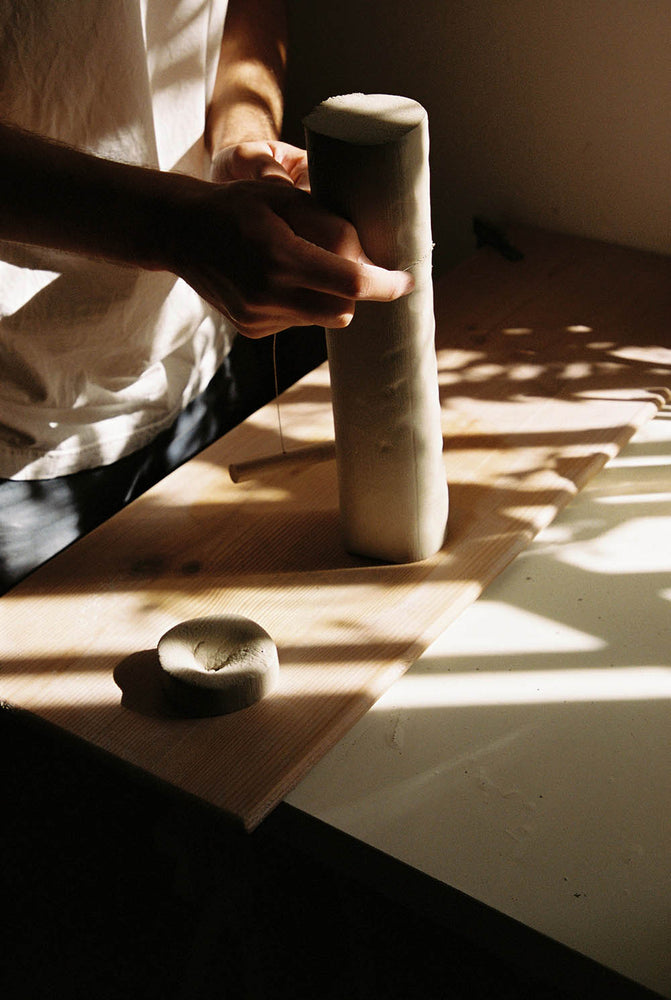 Estudio Vernís is a workshop that celebrates craft and the unexpectedness of clay and wood-firing. Every piece is made individually, by hand, in their studio in Castell de Castells. Timeless, lasting, and ever-evolving ceramics designed to be functional and honest.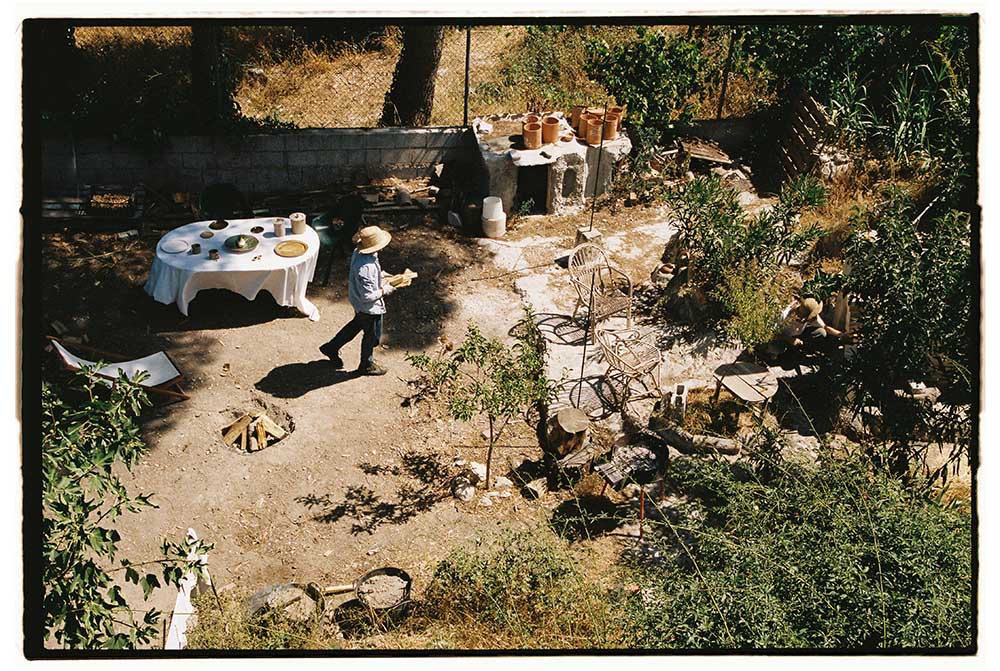 1.- Foraged wood as the only fuel
Fire transforms mud into ceramics. EV chooses local fuel as opposed to electricity or gas. In the surroundings of their house and workshop they gather pine wood, let it dry and split it, cleaning the mountain and being a little more self-sufficient.
2.- Wood-firing
Wood-firing is a slow process and a ritual. The wood ash flies through the kiln and lands on the pieces it encounters. The ash melts at 1300ºC and transforms the finish of the surfaces it touches.
3.- Primitive techniques
Every piece tells a story weaved with bare hands. The makers fingerprints are in every one of them, without involving machinery. The pinching process connects the maker to their culture, intuition and themselves.
4.- Ash glazes
The only things left behind by the firing process is pine wood ash, but it is not a leftover, it is a valuable ingredient in glaze making. The wood we use is combined with the rest of the glaze ingredients to create special results unique to this pine wood and therefore to our local area.
5.- Slow pace
The clay is in charge, you cannot rush it. Wood fire also sets its own pace. We are here to accompany them, absorbing their rhythm in our lifestyle and in our decision making: unhurried and conscious. 
6.- More clay, less plastic
Small and intentional production only, with ever evolving ways to create in responsible ways. Taking care of the things we love, repairing what we break and finding a purpose for any leftover produced.